TownGirl X Mexican Roots Collab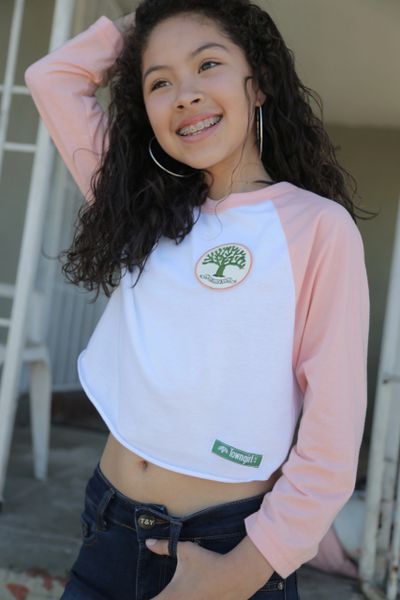 TownGirl X Mexican Roots Collab
TownGirl Stilo Line
✨#TownGirl X Mexican Roots Oakland Raised Collaboration tee
Cropped Peach baseball tee
50% polyester
50% cotton
✨Release date 6/21/18
CUSTOM TEE-MADE TO ORDER
Still reppin' for the block.
true to size. Washable, air dry.
PREORDER. SHIPS OUT First week of July
THE OAKLAND CACTUS TREE IS A TRADEMARK SYMBOL OF OAKLAND's representation of the LatinX presence. It has directly influenced artists to bridge together their roots and their pride for Oakland to create unity and community. Each Oakland cactus is individually made and is placed near the heart.
#towngirlstilo #towngirl #oaklandgirl #oakland #thetown #townbiness #townbizz #pinkiesup #eastoakland #hustler #exclusive #oaklandart